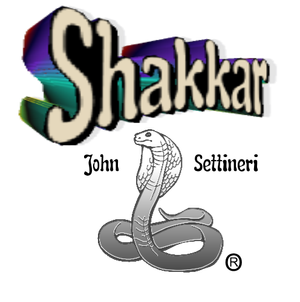 Age: 46
Height: 5'10"
Birth date: 3/5/1967
            I was born in Worcester, Massachusetts.  I grew up in a middle class family.  My dad worked for the US Postal Service in Boston, and Mom was a housewife.   I had a pretty average childhood, I did well in school.  Looking back I wish I took advantage of the arts programs that the school offered.  
            I have always been into music, and began writing some of the songs on FIRESTORM when I was a teenager.  Following Dreams was started way back when I was 18, and I just completed the song while at the studio, after finding the original cassette recording  This song would develop into an ode to David Coverdale and how his music helped me, and literally saved my life.
      My first memories of hearing recorded music would be visiting my grandmother.  She would play Engelbert Humperdink and Elvis music.   I grew fond of vocalists that had a strong presence.    I remember hearing Gambler by Kenny Rogers, and I believe that started my love of country music.   It was different, with songs that told stories of everyday life.   My favorite country singer was, and still is, Ronnie Milsap.   His strong vocal approach reached audiences beyond country music.  Tim McGraw is another favorite.
            As I mentioned earlier, the first recordings I heard were those of Elvis and Engelbert.  While at home or in the car, my mom had the radio tuned to music such as Glen Miller, and the big band sound.   My dad was into instrumentals and classical music. He didn't care much for rock.   But an interesting event took place one night.   My dad was searching for something for us to watch on television back in 1974.   He came across the airing of California Jam.    The show was already in progress and at a point where a young David Coverdale was getting ready to sing Mistreated.  My dad took notice of Ritchie Blackmore, or else I'm sure he would have changed the channel.   When David started to sing the first lines of "Mistreated", much to my surprise, my dad exclaimed "that guy can sing".   From my perspective, I was blown away.  I had never heard this approach before.  I hadn't heard anything like blues music, but I was immediately impressed.   Unfortunately, it would be many years before I would hear anything from David.  But I would never forget that performance. 
            Moving along, I was still enjoying country music and getting into stuff from Alabama.  Now we are in the early 1980's and a movie would change the direction of my musical journey.  It was Rocky III, and the song was "Eye of The Tiger" by a Chicago band called Survivor.  At this point I was buying my own records and went out and bought the cassette of Eye of The Tiger.  Every song was alive with guitar playing like I never heard before.   I started to listen to rock stations and hearing bands like The Who, Styx, Boston, Journey, Jimi Hendrix, Joe Lynn Turner and my favorite Bad Company.  Paul Rodgers would soon become one of my most favorite vocalists.  About a week after buying Eye of The Tiger, I went back to the same store and found a cassette of a band called Whitesnake.   It was called Snakebite.   When I got to the counter the clerk said I had great taste in music, saying he wished there was more stuff available from David Coverdale. I remember rushing home thinking could this be the same Coverdale I heard way back in 1974?  Indeed it was, and what a great find considering most people consider Slide It In to be their first CD.
             It wasn't until I graduated that I started writing.  I would sit down with a cheap recorder and just sing what ever came into mind. Sometimes I would end up with great material, sometimes not. My early writing was based on influences by one of the most underrated bands, in my opinion, Night Ranger.   There's just something about a band with two lead guitarists.   The same with Whitesnake, their double leads with Tommy Aldridge on drums, produced an awesome sound. Then there was David Coverdale.  He personified what I thought a frontman for a band should be.  In the next few years I would amass a huge collection of any and all things Whitesnake or Deep Purple related. 
     Content and delivery are very important in a song, and I strive to write songs based around that principal.  I enjoy listening to songs that have something to say and a singer that knows how to say it.  Hopefully this comes across in my performance.
               In 1992 I got married to my wife, of now 20 years.   I started writing again.  I wrote Bless This Day and performed it originally for my wife at our wedding. I really got in touch with my musical side after September 11th.2001. The very next day I had to sit down and express what I was feeling.  I've always been attracted to songs that tell a story.  I felt especially close to the events as two of those airplanes originated from Boston.    Soon after I wrote "America Keep The Light Shining", I would continue to write songs.   Some were based on my experiences, some just based on observing my surroundings.
            In 2005, I went into a recording studio with my lyrics and melodies, and much to my delight, I started the process of turning my melodies and lyrics into musical pieces. I've been very fortunate to work with some of the most incredible musicians, each of which are in pretty incredible local bands.  I don't have a band at the moment, but if I was to set one up tomorrow, I would want every one of them in my band. They set the bar very high. I hope those of you who check out my music feel the same way.  They bought a lot of passion to their performance, and provided me with a lot of inspiration.  The high point was getting to record with my nephew, Jared Pietrella.  A few years earlier, he came to me with a guitar track he had written.  I listen to it a few times and one night was inspired enough to get up at 4 am to write lyrics to what would become FireStorm  This whole CD has been a great journey for me, connecting with my emotions and making incredible friendships.
    In 2013 I released my 2nd CD entitle SOME OTHER PLACE/SOME OTHER TIME.  As with FIRESTORM, SOPSOT songs are life based, taken from my own experiences.  It also marked the first time I did most of the production work, and musical arrangements. 
     Earlier on in 2017. I was devastated by the loss of my close friend and legendary guitarist...Erick Preston.  Although I had hoped for another collaboartion with him, Erick passed away shortly after handing me a folder of songs.  He asked that i work on them...and true to my promise...I will be releasing a tribute CD to honor my friend's memory and keep his music alive by presenting lyrics he wrote as I set them to music trying to envision the thought of the gifted souls as his lyirics paint a story of love, heartache and blues
        In closing and with thoughts of the future...all I know for certain is Music frees the soul....and heals the mind
 Peace
 Shakkar
http://www.myspace.com/video/john-shakkar-settineri/the-making-of-firestorm/25024250